About Leather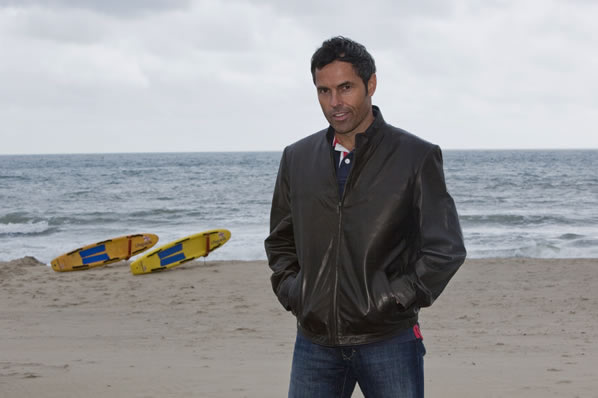 Leather is one of nature's most versatile and sensual materials. It offers versatility, comfort and durability in a variety of finishes textures and colours. The following information explains how leather is made and the best ways of maintaining it at its best for years to come.
Leather has been made in various locations around the world for more than 5000 years. The first Tanners Guilds have been traced back to Twelfth Century England. Although tanning methods have changed with new technologies: the end result is a product that has been valued for centuries
The first step in the modern tanning process is to apply a protective treatment to the hides (whole pelts from cattle) or skins (the pelts of younger or smaller animals; nappas). Next they are put through a chemical process to keep them soft and flexible. At this point the tanners can work with the leather to adjust the thickness and apply a variety of finishes and colours. The end product is then sent to manufacturers, who will match, cut and stitch the leather into a variety of garments and other accessory products.
When people see leather, their first reaction is to touch it. The way leather feels is called its handle. Most people believe that the softer the handle the better the quality. Whilst this is often the case other factors involved in the production process can, nevertheless, effect the material cost. Since leather is a natural material it is never uniform and its small surface imperfections create a unique beauty that cannot be duplicated.
The leathers used for all our products have been specifically chosen and tanned to perfection for the softest handle, the richest textures and the most practical finishes possible. Our years of experience mean that our products will always illustrate the characteristics of quality demanded by both our customers and ourselves.
Most of our garments are made from lightweight sheep or lamb nappa as opposed to heavy hide skins. Our buffed leather jackets have that wonderful lived in feel, but unlike suede they are much harder wearing.
Leather Facts
Leather protects from heat, cold and wind and it repels moisture.
Leather items are available in a variety of weights and made with different linings for comfort in warm and cold weather.
Leather garments tend to stretch and mould to your body; yet at the same time largely retain shape.
Leather "breathes"-that is what keeps it soft and subtle.
Leather is an agricultural bi-product of the food industry-not the reverse.
Soft, smooth, and luxurious lamb is the ultimate in leather indulgence. It's lightweight nature and buttery texture give it a sophisticated appeal, which makes it the perfect choice for dressier jackets and accessories. Although lamb nappa is the most delicate of leather types, it is also very practical and transforms beautifully into today's most fashionable designs. New tanning techniques have created innovative surfacing like subtle sheens and mattin a whole variety of colours.
Leather Care
Basic Tips To Look After Your Leather Garment
Keep it on a well-shaped hanger to avoid distorting the shoulder line.
Protect the leather from unnecessary soiling.
Wrinkles and creases in leather should hang out. If pressing is necessary, place brown paper or a flat cotton tea towel over the leather and use a medium iron (there must not be direct contact between iron and leather).
When wet allow to dry naturally away from direct heat. Leather garments should not be dried in front of a fire by hanging them on a radiator.
Don't allow adhesive labels such as charity stickers to be put onto garments as the glue can cause discolouration or damage to the finish.
Don't keep heavy objects, in your pockets; doing so can stretch the leather.
If the garment gets very wet it is advisable to take special care to prevent the leather suffering as it dries.
Remove large or heavy items from the pockets so they don't distort the garment as it dries.
Blot carefully with a dry towel to remove excess water.
Allow to dry naturally at room temperature.
When dry you could apply an appropriate leather conditioner or protective product.